Kenco's bucket trucks travel the roads every day, ensuring that high loads and oversize cargo make it to their destinations by clearing roadside and aerial obstructions. But how exactly do bucket trucks work? Fortunately, the operation of a bucket truck doesn't need to be a big purple mystery. We're here to break down the different parts of a bucket truck to show how they get their very important jobs done on the open road.
Boom
The bucket truck's boom is the most important part of the vehicle. The boom is the arm on the back of the truck on which the bucket is connected and lifts the bucket to the desired height. Booms can lift a bucket truck up to 70 feet and above, depending on the model. Booms are powered by hydraulics, with help from the motor.
Insulation
Bucket trucks that often come into contact with active electricity in wires and cables, like Kenco's, are insulated with dialectric fiberglass to prevent them from conducting electricity. This greatly reduces the chance of electrocution for crews working in and around the truck.
Chassis
The chassis is the truck component of the bucket truck. The most common bucket truck models are manufactured by Mercedes-Benz, Dodge and Ford. They're capable of supporting up to 2,000 pounds of weight, depending on the jobs they're used for.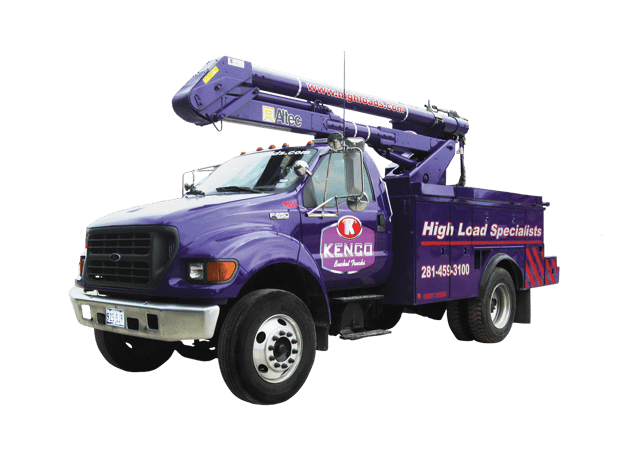 Kenco's crew of bucket truck operators are highly trained in handling aerial and roadside obstructions, as well as in the operation of our purple bucket trucks. You can trust our team to get you cargo where it needs to be – contact us today to get started.