KENCO REMOVES AERIAL AND ROADSIDE OBSTACLES FOR A NIGHT TRANSPORT
Kenco Bucket Trucks provided utility truck escort service to an international logistics and transportation company who was responsible for transporting a priceless and irreplaceable aircraft 87 miles from St. Louis, Missouri to the MidAmerica Airport in Mascoutah, Illinois. All details of the aircraft remain confidential.
FREIGHT STATS:
WEIGHT:

80,000 lbs. (loaded)

WIDTH

:

32'

HEIGHT:

16' 6"

LENGTH:

86'

CONFIGURATION:

Standard double drop trailer with custom fabricated cradle to accommodate the aircraft landing gear.
Kenco's solution for open roads
Kenco reputation for being professional, experienced and knowledgeable earned them the contract for this project. With many utility company representatives onsite and about a dozen bucket trucks at any given time, the project manager explained he needed a team that would take the lead coordinating with him, contractors and other bucket trucks.
Additionally, Kenco's crews were responsible for the immediate protection of the truck and cargo by removing and replacing street signage and traffic lights and lifting utility lines. They also rode alongside the project team, spotting and helping maneuver the tractor trailer and load.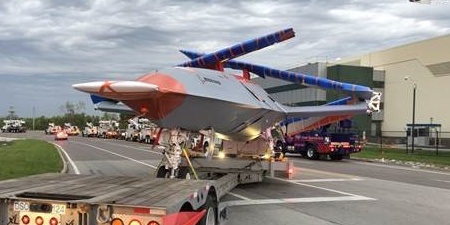 The project manager described one specific instance where Kenco's familiarity with moving oversize loads proved invaluable. He explained, "We had to go the wrong way down the interstate and negotiate a three-point turn to get back on the right side. Kenco's guys had to lift four sets of red lights and remove signs in the median, and they handled that all well."​
RESULTS
The project was successfully completed in 10-hours over the course of one night, per schedule. The project manager said, "Kenco's guys were a key part of the success of the transport. I met them through SC&RA and knew they had the ability to handle projects like this."
He went on to say, "I needed to have those guys with me since they were familiar with moving oversize loads. They were very professional and always in communication with our team. I would definitely rely on them again, and I've actually already reached out with questions for another project."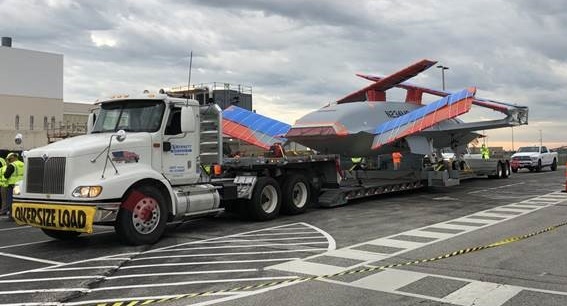 ABOUT KENCO:
Kenco provides experienced utility truck operators for oversized load transport projects and aerial assistance to all industries, including refining, petrochemical, oilfield, aerospace, transportation, wind energy, nuclear, construction, sub-sea and energy. As part of our bucket truck escort service, we offer a team of highly-trained, safety conscious and uniquely qualified personnel to escort your cargo to its destination. As a company, Kenco has over 20 years of experience in successfully moving cargo throughout the country safely and efficiently, so if you've got HIGH LOADS, count on Kenco for OPEN ROADS.
This case study contains proprietary information of Kenco Bucket Trucks. The information contained in this case study may not be used, reproduced or disclosed to any other parties for any purpose without the express written consent of Kenco.