Specialized carriers handling precious overweight or oversize loads know that for cargo to reach its destination safely and efficiently, they need a bucket truck escort. Navigating roadside and aerial obstacles that stand in the way, Kenco's fleet of bucket trucks and their operators are known as route experts — we're proud to be relied on by clients in all industries.
Kenco's Lower 48 State Authority® means we serve specialized carriers and their clients everywhere, although we do have common cities and ports we service. Our bucket truck fleet regularly dispatches to Alabama, California, Illinois, Louisiana, Mississippi, Missouri, Montana, New York, North Dakota, Oklahoma Pennsylvania, Texas and Wyoming. We also meet oversize load convoys at ports, including Catoosa, Charleston, Corpus Christi, Everglades, Fourchon, Freeport, Galveston, Houston, Jacksonville, Los Angeles, Miami, Mobile, New Jersey, New Orleans, Pascagoula, San Diego, Seattle, Shreveport, Tampa Bay and Wilmington. If you don't see your origin or destination on the list, don't worry. Chances are, our crew has been there — you can always contact us to discuss your project and specific route.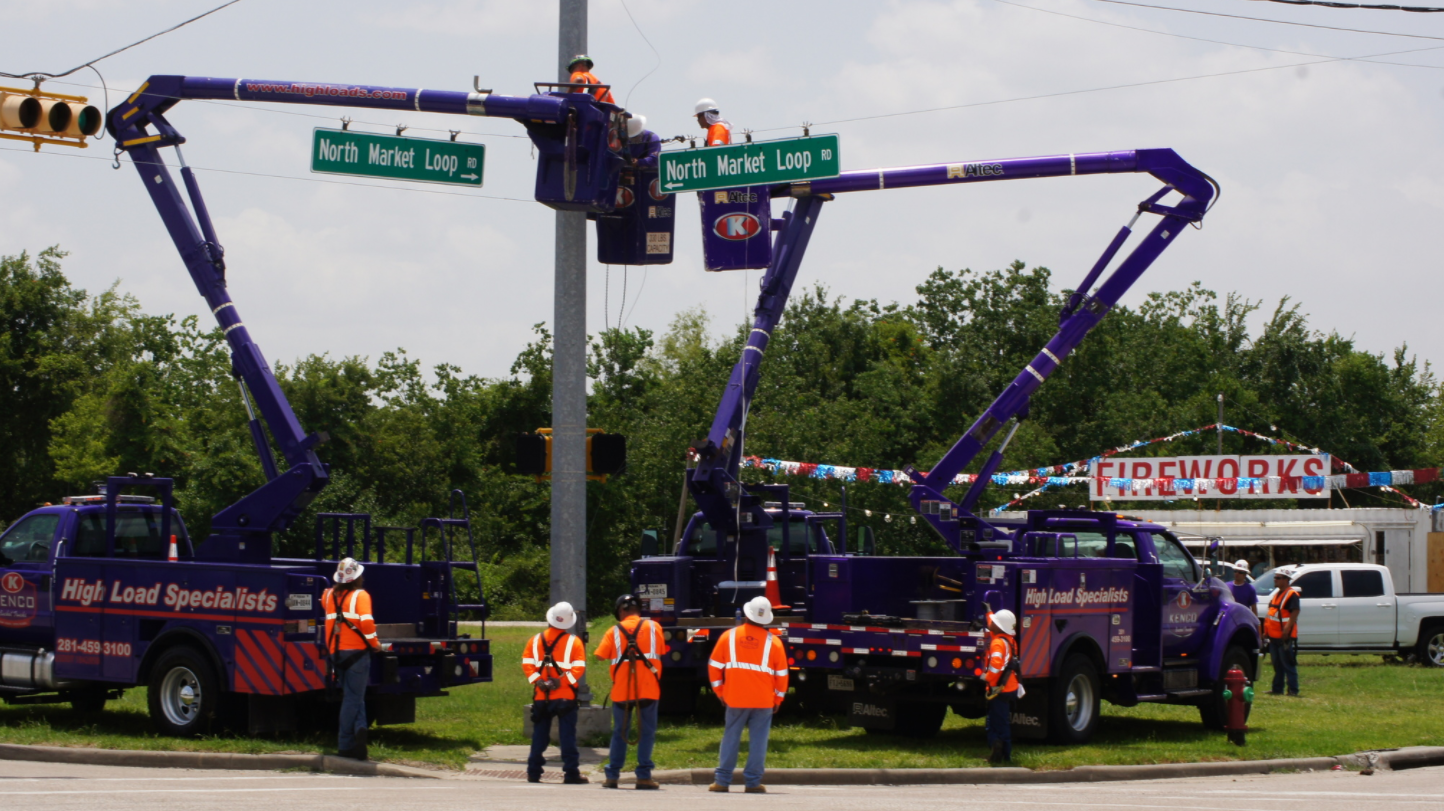 Working with a Bucket Truck Company with Route Knowledge
Specialized carriers working with a company that exclusively serves them has many benefits — one being route knowledge. Oversize and overweight loads are typically permitted to follow the same or very similar routes. A crew that is familiar with the routes mitigates risk and delays because they are already aware of roadside and aerial obstructions.
Kenco's Oversize Transport Mission
Kenco's sole mission is to successfully transport oversize cargo throughout the lower 48 of the United States. Because of our experience doing just that, we are capable of coordinating with local authorities, state DOTs, district permit officers, cable, phone, power and any other utility companies.
When you need to successfully move oversize or overweight cargo throughout the country safely and efficiently, look no further than Kenco. Remember, if you've got HIGH LOADS, you can count on us for OPEN ROADS®.