When it comes to oversize loads, being able to move them safely and efficiently is paramount. The longer cargo sits on the road, the longer it is exposed and could be damaged — not to mention the longer it will take to arrive at its destination.
To move seamlessly and safely, carriers rely on bucket truck escorts, like Kenco, to clear roadside and aerial obstacles — and those bucket truck operators never hit the road without completing adequate training. Plus, Kenco's crews complete a Job Safety Analysis, or JSA, before every job. They run through every step of the transport, identifying any potential hazards or accidents and making recommendations to mitigate or eliminate the risk. All responsible parties are present and sign off that they participated in this meeting. Proper training and being safety-minded are two ways to keep oversize loads moving efficiently.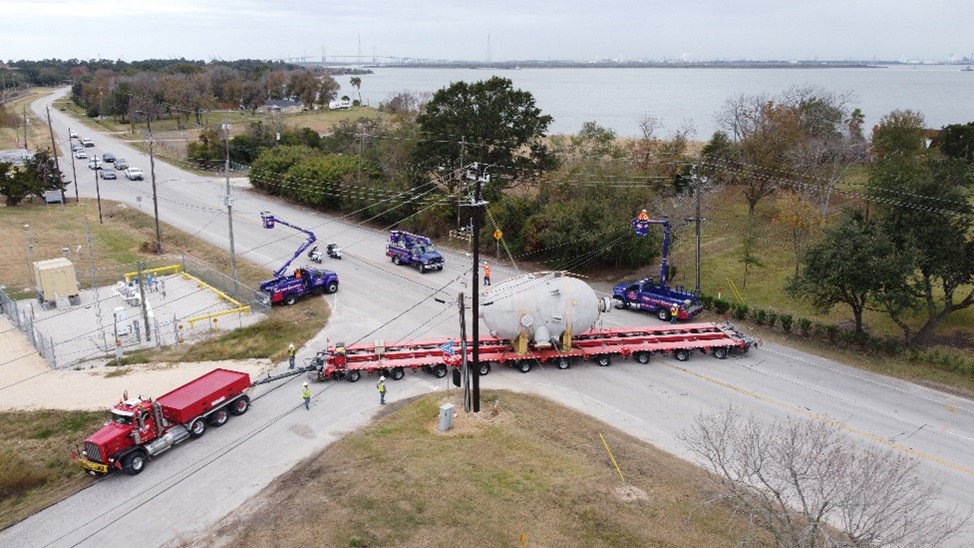 Accidents can be Deadly
On the road, the lack of safety awareness can mean the difference between life and death. When bucket truck operators don't have proper training, they can put themselves and others in harm's way. Accidents like parking the utility truck in the wrong place and not using a harness correctly can cause issues. When safety protocols aren't followed, there is a chance something could go wrong.
Mishaps can Cause Damage
If bucket truck crews haven't completed the right training, they can damage the equipment their using, the cargo being transported and even property owned by the local municipalities or utility companies. These expensive mistakes could also harm operators or other individuals on the transport team.
Incidences can Delay the Transport
While being late might not be a life-or-death circumstance, it certainly can cause challenges. To make up for delays, the transport might become rushed and additional accidents could happen. Hasty decisions to make up time could create a repetitious cycle of bad outcomes.
The risk of accidents, mishaps and delays become significantly lower when adequate safety training is administered to bucket truck escort crews. When your next oversize transport needs an experienced bucket truck escort, contact us today!