Kenco's goal for each of our bucket truck escort transports is to deliver the cargo as efficiently and safely as possible. When you're working with a bucket truck escort fleet, you want to know that they're preparing for the transport as thoroughly as possible – no matter how long the journey is. Here a few ways that routes can be prepped for oversize load transports, and the importance of having a qualified team prepared for the haul.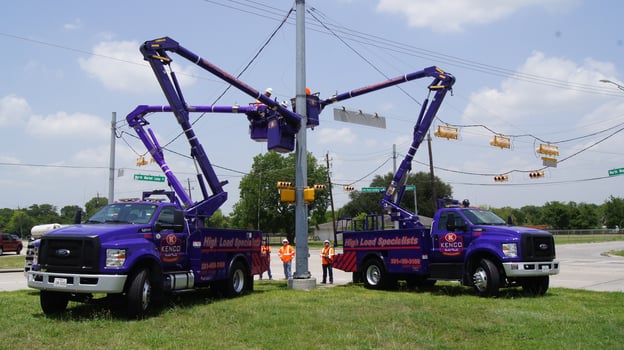 The Pre-Route Checklist
Before an escort of an oversize load begins, the route can be prepped for the upcoming transport. While it isn't a requirement for every transport, route prepping can help the transport go along smoothly. Bucket truck crews loosen traffic wires and communication cables, and remove bolts from traffic signals along the route. Prepping the route prior to the transport beginning allows the bucket truck crew to familiarize themselves with the route beforehand – and reduces both stop times and the chance of running into unplanned obstacles.
Reconstructing the Route
The bucket truck's job isn't over once an oversize load has been safely escorted to its destination. Bucket truck crews backtrack through the route to secure all loosened lines and reassemble signs and traffic signals. This ensures that the route is back to normal and safe for all those who travel along it, and displays the crew's dedication to complying with DOTs and local authorities.
A Highly Trained Crew
Bucket truck escort crews are professionally trained and hold multiple certifications to perform the necessary operations for each transport. When you work with an experienced, well-trained bucket truck crew, your transport will go seamlessly with the help of professionals who have the capability to get your oversize load where it needs to go, quickly and safely.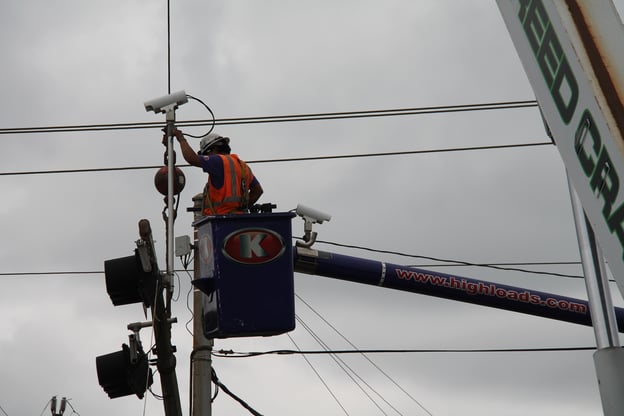 Kenco Bucket Trucks offers a proven safety record and employee training that is unmatched in the bucket truck industry. Contact us now to discuss your upcoming oversize project and how we can support your transport needs.