When it comes to escorting oversize loads across state lines, bucket truck escort safety is a top priority. Whether it's varying weather conditions, handling traffic signals and cables or even keeping the motoring public out of harm's way, Kenco is dedicated to the safety of our crews and the high load itself. To that end, we've put in place some key safety standards that every modern bucket truck escort service should provide to ensure every transport goes safely and smoothly.
Qualified Crews
Bucket truck escort crews are experienced men and women who are highly trained in working at elevated heights and handling the tools and machinery that come with the job. Each holds certifications in handling aerial wires, road signs, traffic signals and streetlights, as well as operating a fleet of modern bucket trucks. With a safety-conscious crew on their side, clients can rest assured that their overside load is in good hands.

Consistent Training
Although bucket truck crews are fully qualified to do their jobs, continuous training is an invaluable tool when it comes to reinforcing the standards of safety that come with escorting a high load. Trainings are held regularly to ensure that each team member is up to date with the latest safety practices and consistently refreshing their knowledge. Kenco maintains in-house, proprietary training for our crews to ensure that all cargo transports are completed safely.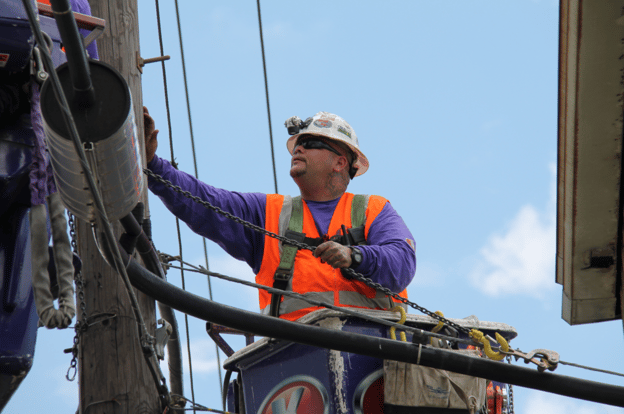 Regular Maintenance
Bucket trucks are checked regularly for maintenance issues, even when it doesn't seem like anything is wrong. This allows the maintenance team to catch any irregularities before they turn into even bigger problems on the road. A maintenance issue could mean the difference between a project that's completed on time, and a major interruption to a transport schedule. This is why predictive maintenance needs to be performed as part of a normal operating schedule.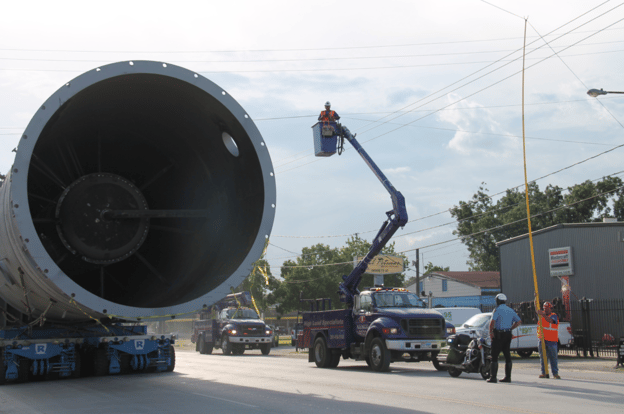 Company Certifications
When it comes to bucket truck escort safety, it's best to choose a company that holds certifications in the safety practices that prove their commitment to exceeding safety standards. These safety certifications include the OSHA Fall Protection Certification, IMSA Traffic Signal Technician Certifications and Health and Safety Council Training, among others. When you hire a bucket truck escort company, you'll want to know they follow the certifications and training programs necessary to ensure the success of a high load transport.
Looking for a bucket truck escort crew that makes safety its number one priority? Reach out to Kenco today; our teams are trained and certified in all current safety regulations and requirements.