Leading bucket truck company reaches company milestone and reflects on the hundreds of transportation industry clients helped.
HOUSTON — March 9, 2022 — This year marks the 25th Anniversary of Kenco Bucket Trucks, known for its signature fleet of Purple Bucket Trucks™. Since its inception, Kenco has helped hundreds of customers in the transportation industry by eliminating aerial and roadside obstacles for oversize and overheight transports.
"Believe it or not, it started out with one truck," said President and Founder Kenny Mungle. "I realized early on there was no one providing specialized aerial services to these high load transports. Sure, there were traffic signal companies or electric companies who had the bucket trucks but their primary focus was not on the transport industry it was on their current workload, and in many cases, they couldn't cover the transport projects, that is where Kenny realized, these oversize loads needed a specialized crew who can be dedicated to transports and remove all obstacles in the transport path."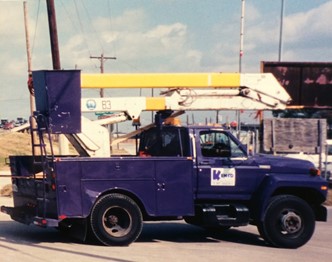 What started out as one purple dinosaur (1986) of a utility truck—fittingly nicknamed "Barney" —has grown into a fleet of more than 16 fully equipped bucket trucks with trained and certified personnel. Today, Kenco supports customers across this great nation, escorting all types of super loads consisting of precious cargo for a variety of purposes, including a massive 34' tall- high loads to 35' wide loads, some that power an entire city to the NASA shuttle carrier aircraft that flew every Space Shuttle Mission to date.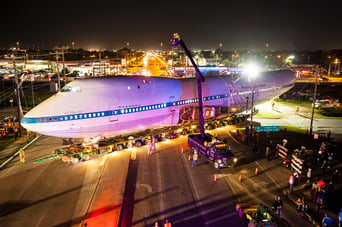 The NASA project was one for the record books, literally. It is a huge piece of America's Space Race history. Kenco Bucket Trucks was chosen for this very prestigious project, as Kenco helped the Boeing 747 jumbo jetliner, that ferried the orbiters to space, make a two-night trip through tight city streets to its final home at Space Center Houston.
Over the past 25 years, Kenco has become the leading bucket truck support services company nationwide. Recognized for their commitment to detail on every project, the Kenco team prioritizes safety, efficiency, communication, and professionalism—all crucial for ensuring cargo doesn't run into any snags along the route and is delivered on time and under budget.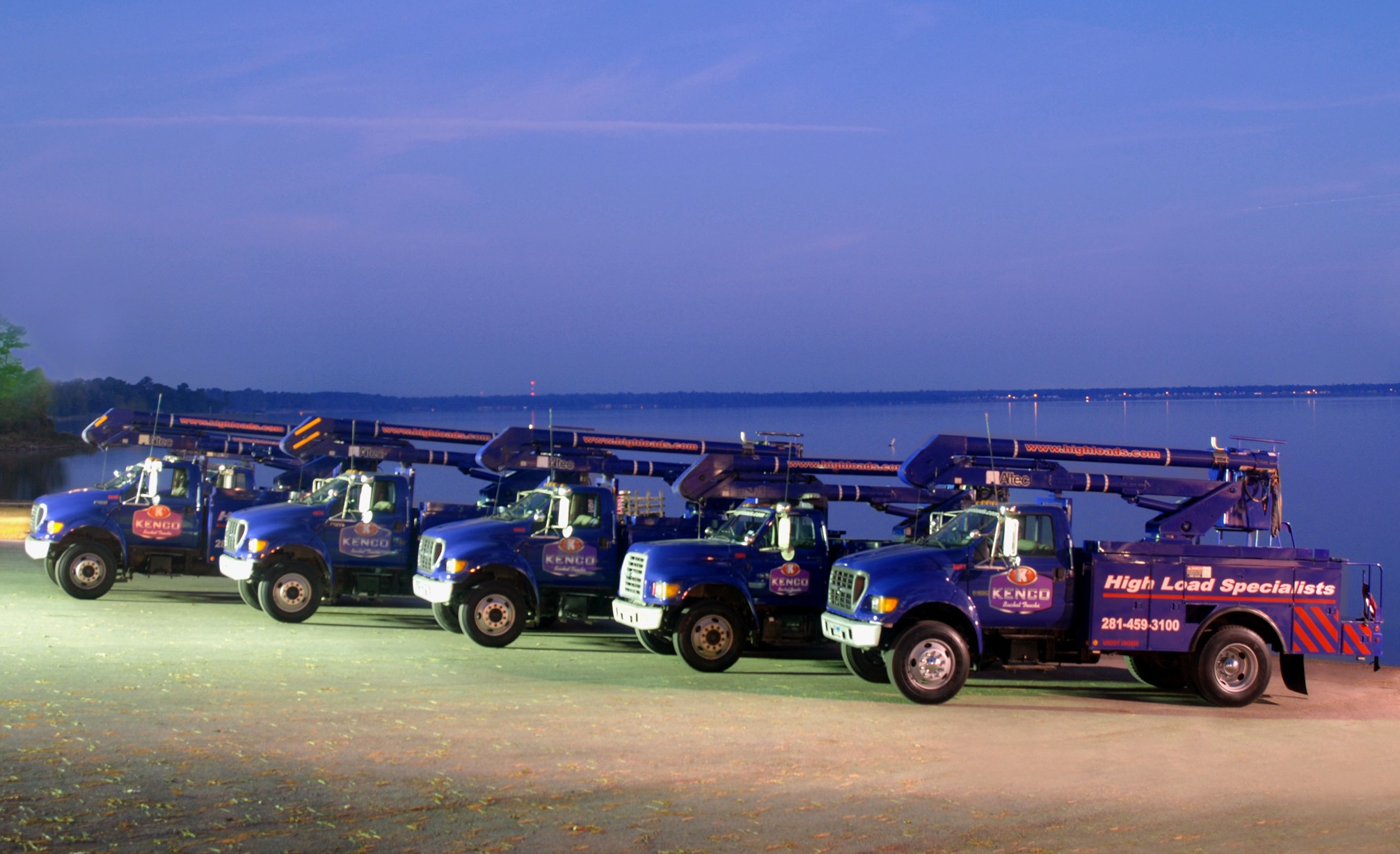 "We've really developed a reputation for being the best out there," explained CEO and Owner Myna Mungle. "Not only do we have high expectations for our crew, but we work tirelessly to educate the industry in an effort to make transports more successful and the roads safer for all."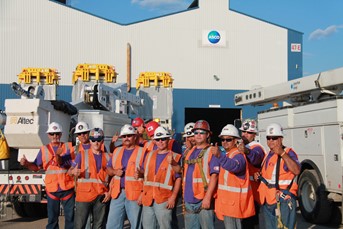 Kenco deploys our proprietary training for all employees. These training and safety standards exceed those required by various certifying organizations, including International Municipal Signal Association and Occupational Safety and Health Administration. Kenco has also developed a very extensive library of industry training resources to help ensure all oversize transports are safe and successful. The Know Your Roll™ guide that launched in 2021 garnered national attention as it quickly became an industry-standard resource for both uniformed officers and civilians on the transport team.
"It has been quite a ride," said Kenny Mungle. "I would not change a thing. Experience matters on these oversize and overweight projects as many of this cargo is valued at hundreds of thousands or even millions of dollars in many cases. So, it is very important to have the very best utility truck crews on your team, and everyone at Kenco is very proud of the 25 years we've been creating snag-free routes for our valued customers. There's no point in facing inevitable roadblocks alone. When you have HIGH LOADS, count on Kenco for OPEN ROADS®."