When moving an oversize load using a utility truck escort, safety is the priority – taking care of personnel, equipment, the public and cargo while out on the open road are of the utmost importance.
Personnel
Staying alert while escorting a high load is of major importance. Here at Kenco, if an employee works a night shift, they won't be scheduled for the next day shift to take care of our staff and keep them well-rested. A utility truck escort is the eyes and ears of the operation and employees must be attentive to any unforeseen changes that could potentially affect the movement of the high load while on the road.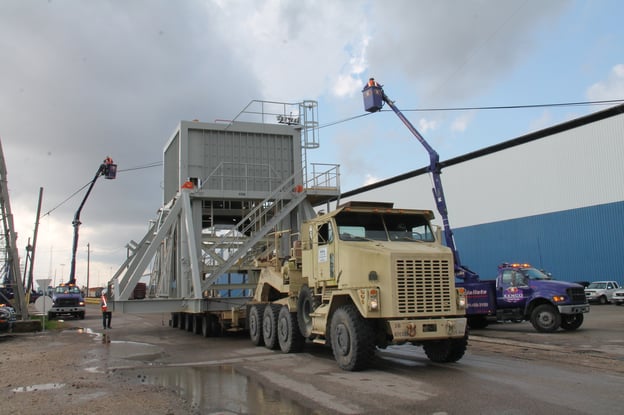 Vehicles/Equipment
Taking care of the bucket trucks and associated equipment — and keeping them on a regular schedule for routine inspection and predictive maintenance — eliminates breakdowns while driving. This ensures the load is not obstructing traffic for an excessive amount of time and minimizes the cargo's exposure on the road.
The Public
Being aware of all surroundings and following safety guidelines protects not only the high load technicians and trucks but also takes care of the surrounding public by ensuring their safety. This is enhanced by added visibility with strobe lights, work lights, reflective tape and reflective clothing. This helps to reduce incidents that can take up unscheduled time and cause damage while driving.
Cargo
The combination of taking care of personnel, vehicles/equipment, and the public all adds up to taking care of the oversize load. This enables utility truck escorts to perform at their best with peak performance through alert high load technicians working in tandem with reliable equipment while utilizing techniques that reduce risk.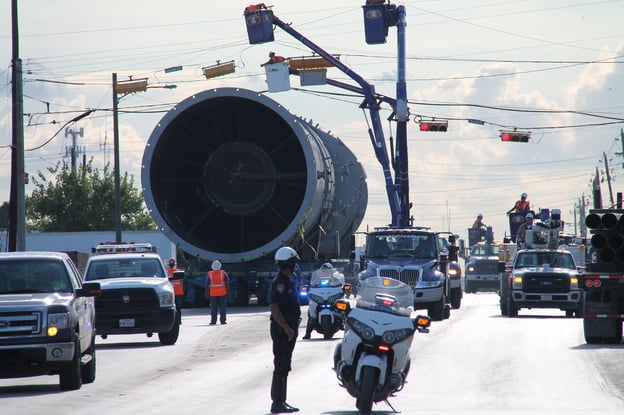 Utility truck escort companies employ workers that are not just staff, but highly trained experts in their field. Safety goes beyond classroom hours and paper certifications; it's about application and on-the-job experience. Incorporating these best practices of care works in tandem with employee training.
When you choose high load experts with a proven history of successfully escorting loads safely and efficiently, you can be reassured that your load will make it on time, on budget and be in the same condition it was in before it left. If you would like more information on safety practices that keep your high load rolling — or if you would like us to take care of your freight by escorting your next oversize haul — we encourage you to contact us!