With so many heavy hauls to escort, it seems like Kenco's modern bucket truck fleet is never sitting still. But with all that important work to do, how do we keep our trucks in top shape so they're ready to roll at a moment's notice? Our bucket truck support services fleet is consistently maintained to ensure that every high load — and each of the purple bucket trucks — make it to their destination safely. Here's how we do it.
A Modern Fleet
The bucket trucks fleet is kept up to date, ensuring that they're always equipped with the latest technology. As trucks age out of the fleet, they're replaced with newer models so that project momentum isn't lost on unexpected breakdowns or problems with the machinery. Crews are regularly trained on how to operate the latest additions, so there's no lag time or learning curve. Older models are also consistently monitored to ensure that they're still meeting the standards of performance and keeping up with the rigorous escorting schedule.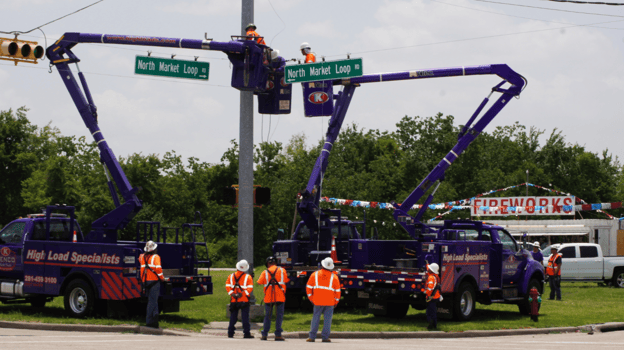 Regular Maintenance
Bucket trucks are checked regularly for maintenance issues, even when it doesn't seem like anything is wrong. This allows the maintenance team to catch any irregularities before they turn into even bigger problems on the road. A maintenance issue could mean the difference between a project that's completed on time, and a major interruption to a transport schedule. This is why predictive maintenance needs to be performed as part of a normal operating schedule.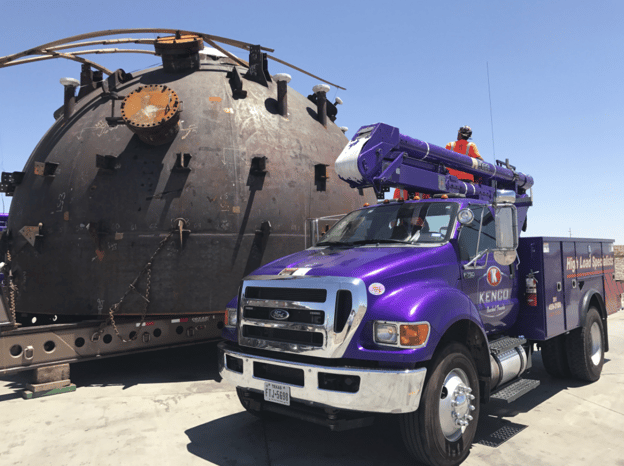 An Experienced Team
Bucket truck escort crews are fully trained to operate the fleet and perform the necessary tasks for efficient escorting, such as removing traffic control signals, raising wiring and cabling and reinstalling road signs. They also ensure that each truck is equipped with the tools and safety equipment needed to roll out at any time. An experienced and safety-conscious team keeps a modern bucket truck fleet operating effectively and efficiently.
Kenco's signature purple bucket trucks are fully capable of handling any oversize load, at any time. Reach out to our team today to get rolling on your next project.