For a bucket truck escort, bucket truck safety is priority number one. A bucket truck operator needs to stay alert to their surroundings and be prepared to make educated decisions that are based on their safety training and work experience on the road. While there are many safety practices that must be followed at all times, these three are of high importance for safe and efficient transport.
Clear the Path
The first thing a bucket truck escort does is travel the path, before the wide load, to remove obstacles out of the way. This is everything from street signs, aerial wires and traffic signals. Removing and/or lifting obstructions from the path of the oversize cargo allows it to pass through without a hitch, keeping the driver safe and the load on schedule for delivery to its final destination.
Protect the Load
Part of bucket truck safety is protecting the load. This is achieved by covering any protrusions that may be sticking out from the load with boards to act as a barrier. The barrier creates a smooth surface that helps prevent the load from getting hung up on any unforeseen obstacles. A bucket truck operator knows that—just as important as a timely arrival—is the safe arrival of the oversize cargo being delivered.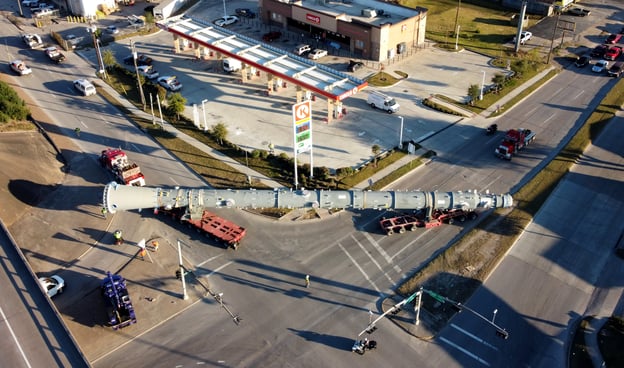 Light the Way
Even though a high load is quite large, and in general very visible, over-extended sections can be unexpected and catch the motoring public off guard—especially at night. For this reason, the bucket trucks are equipped with amber strobe lights, spotlights, reflective tape and all bucket truck operators wear reflective clothing to ensure the highest level of visibility for the oversize load and the team escorting it.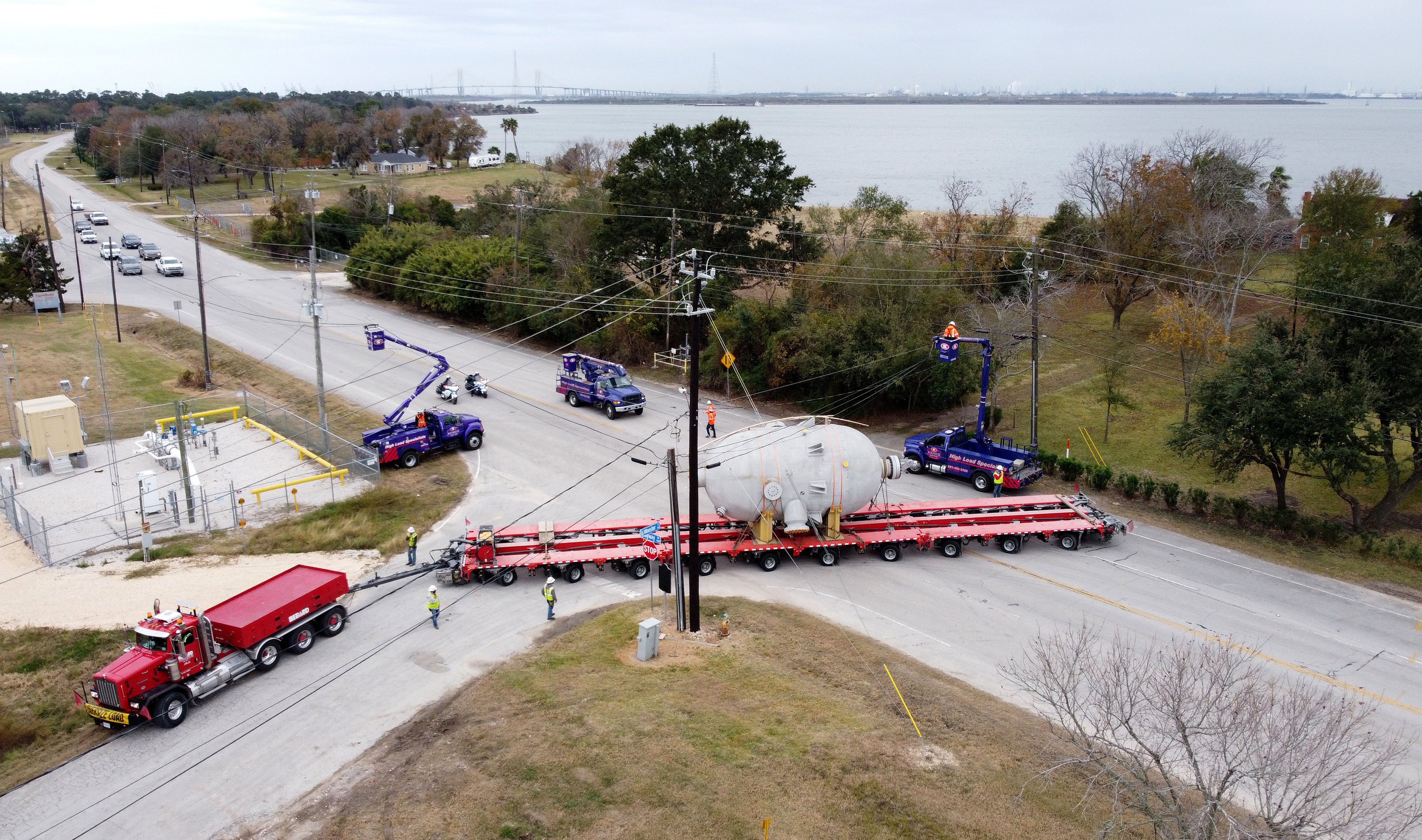 When it comes to safe and efficient transport, a bucket truck escort is vital to lead the way, serving as the eyes and ears of the operation to keep the safety of the crew, the cargo and the motoring public at the forefront at all times. If you have an oversize haul that needs the experience that can only be provided by a professional bucket truck escort service, contact us. Our crew has the necessary training and experience to keep your oversize load moving to be delivered on budget, on time, every time!