In 2019, Kenco Bucket Trucks worked nearly 90,000 man-hours for oversize/overweight transports across the lower 48. Our crews wouldn't have been able to support our clients without our reliable fleet and equipment. Tested annually to ensure top performance, our late-model bucket truck fleet and support equipment allows our team to help keep your oversize load rolling. Here's three reasons why:
Lower Risk of Breakdowns
The job of any utility truck escort company is to support your project and create a snag-free—not create more problems. Because Kenco's bucket trucks are so meticulously maintained, we have a lower risk of one or more trucks suddenly going out of commission. Staying up and running means your oversize load keeps rolling and follows your project schedule.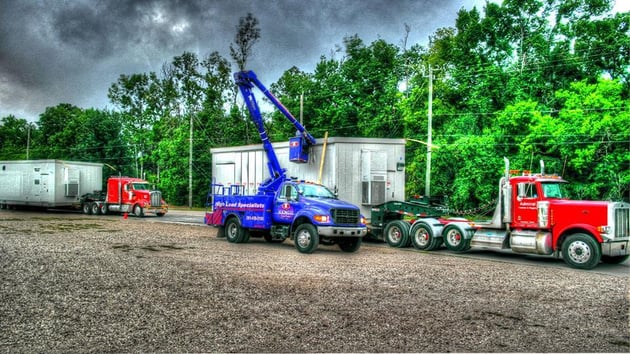 Prepared in Emergency Situations
Fully equipped fleets like ours means we're prepared for any project, 24/7. What's worse than being halfway across the country and a bucket truck escort breaking down? Because we regularly maintain our fleet, clients have confidence that our trucks are always in prime working condition.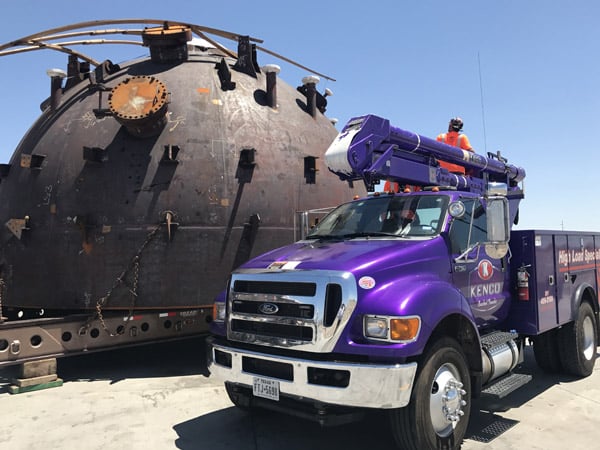 Focus on a Snag-Free Route
Well-maintained bucket truck fleets mean operators can focus on clearing aerial and roadside obstacles, rather than concerning themselves with during-project maintenance to keep the trucks moving. Rigorous and consistent testing means the platform liner, upper boom and link of every truck is assessed and ready to support the crews working to keep your oversize load moving.
Because Kenco exclusively serves oversize carriers, we know exactly what you need to have project success—and a well-maintained bucket truck fleet is one. Get in touch with us today.