There's a question that comes up a lot in the oversize load world — are bucket truck escort support services really necessary? While oversize load safety is one of the most important reasons to have a bucket truck escort team, there's also another reason to hire a team — bucket truck escorts can save money. Here are the things to consider when evaluating the cost savings associated with bucket truck escort support.
Arrive Earlier
States have different oversize load regulations, and that includes when and where loads can be transported — and a bucket truck escort team can help the load move safely. With bucket truck escort support services, a trained team can help safely navigate routes, making the project run smoother and more efficiently.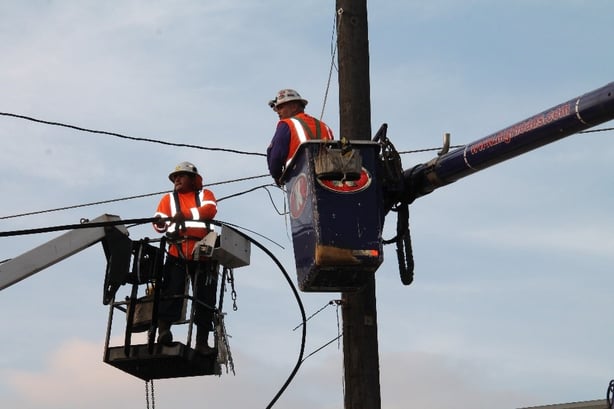 Keep Moving
What happens when power lines or traffic signals are hanging low across a road and the OS/OW cargo can't get through? Without a utility escort team, that's a problem the load driver would have to resolve, and it could take hours or longer. That adds up to a lot of wasted time and energy. Bucket truck escort teams are professionally trained to remove and reinstall all roadside and aerial obstacles. In fact, Kenco's bucket truck escort crews are certified and qualified through state, governmental and in-house training programs to efficiently use the latest tools and effectively handle the newest traffic installations. An experienced and qualified crew will get the cargo safely past any obstacles, and they'll be able to efficiently relocate any obstructions they've had to remove.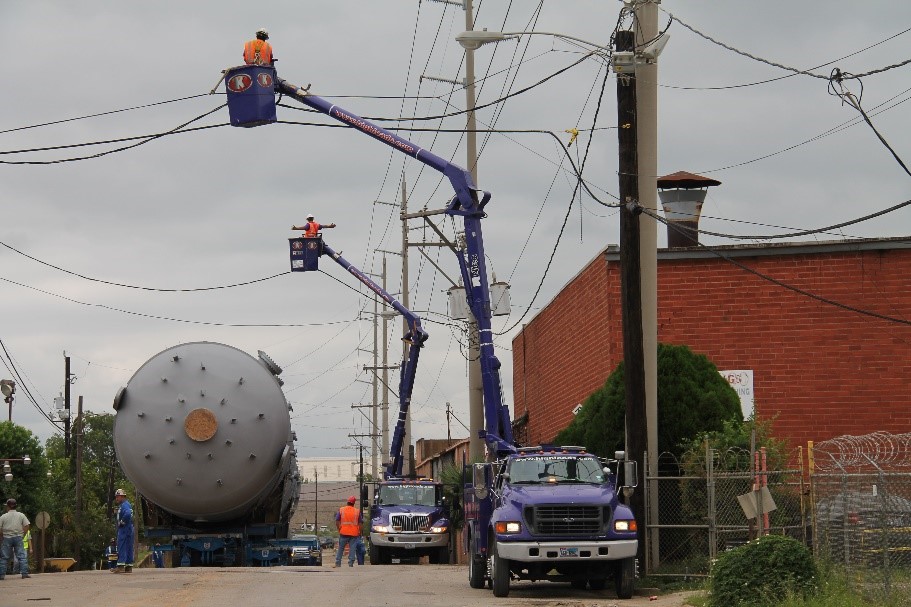 Get Clear Faster
Escort crews that keep up with the late-model trucks and the latest equipment will be able to get set up, get cleared, and get the cargo moving in much shorter times than were possible even a few years ago. The Kenco Purple Bucket Trucks™ are routinely updated with the latest bucket truck technology, and we're constantly staying up to date on innovations. Our bucket trucks are built to be stable without additional support, so we've never needed outriggers. This shaves minutes off of every stop. While minutes might not seem like a lot of time, over the course of an entire trip it adds up to significant time savings.


When you need reliable bucket truck escort support services, we're here to help you get your oversized load delivered on time every time. From our experienced and professional crew to our time-saving bucket trucks, we'll help make your oversize transport a success.